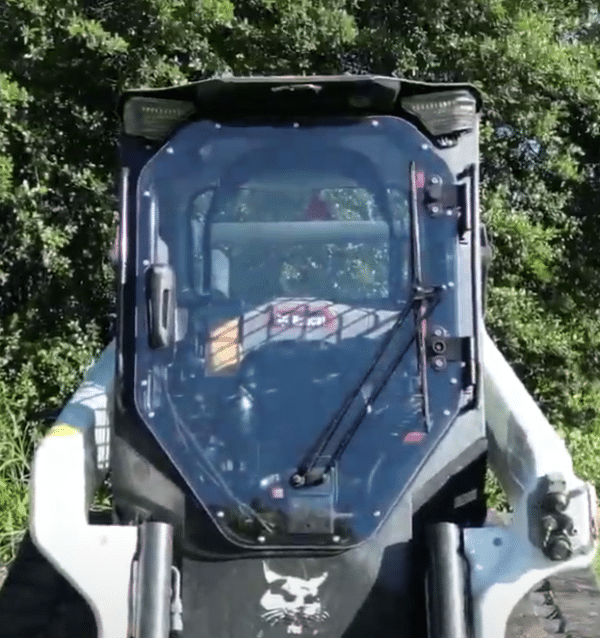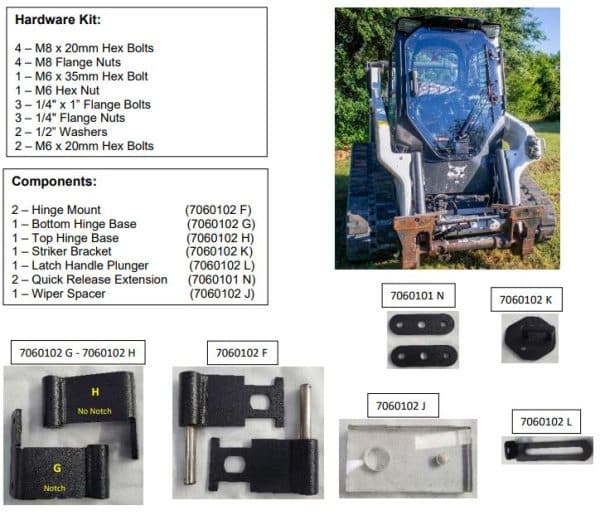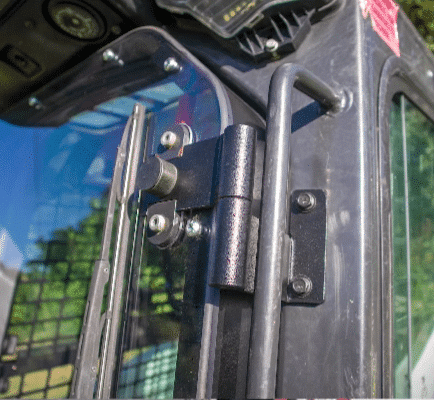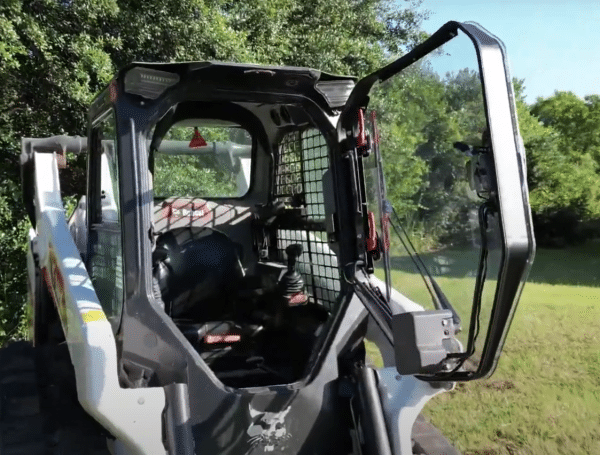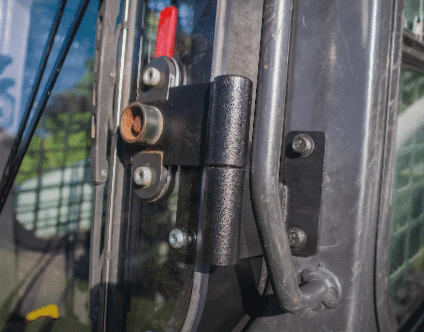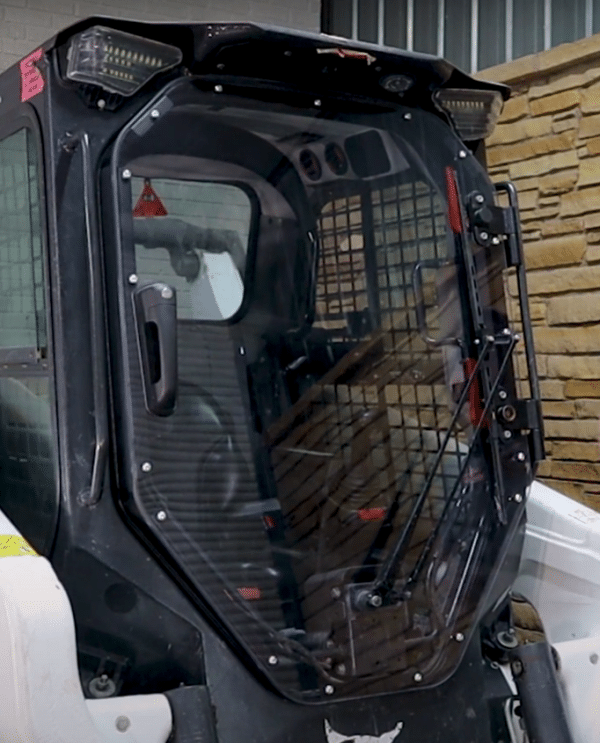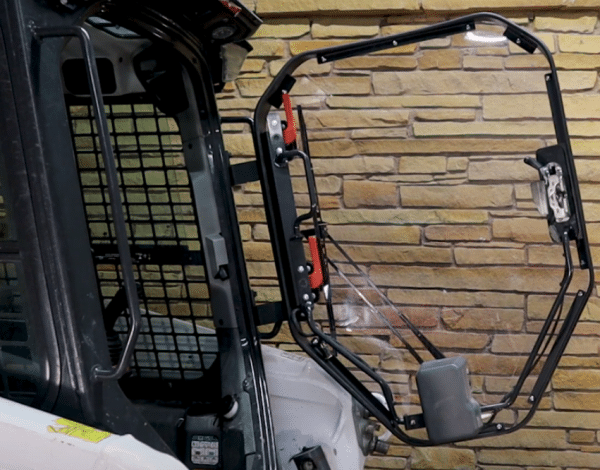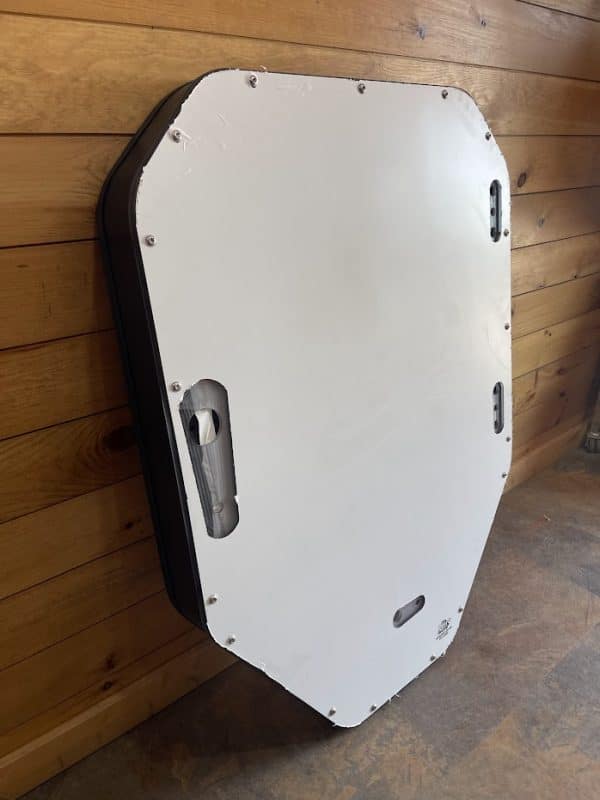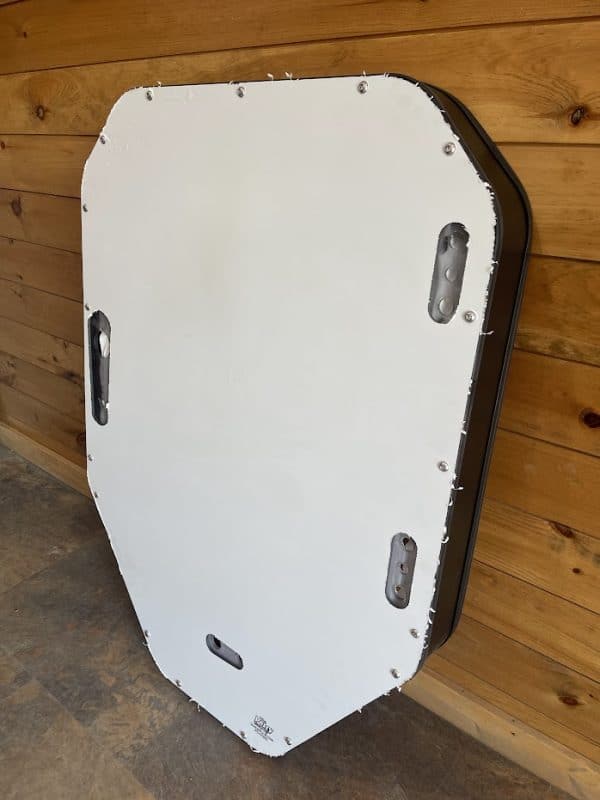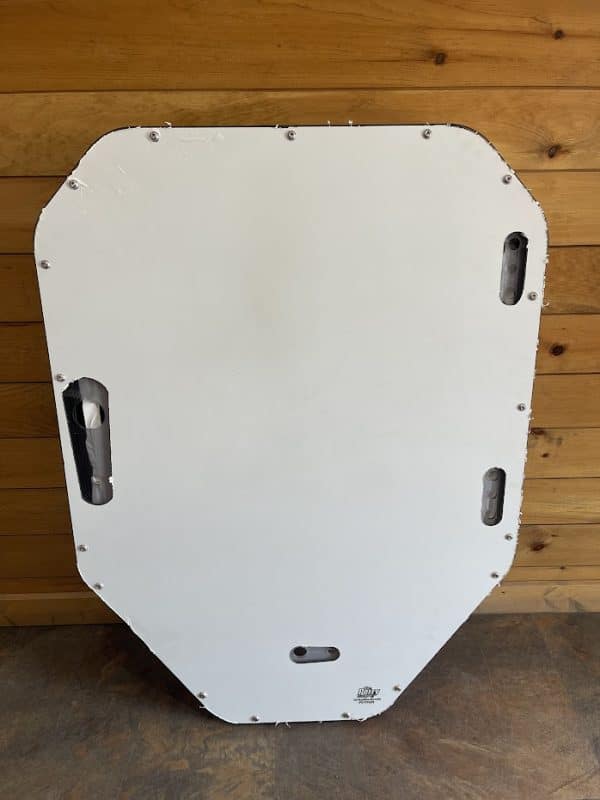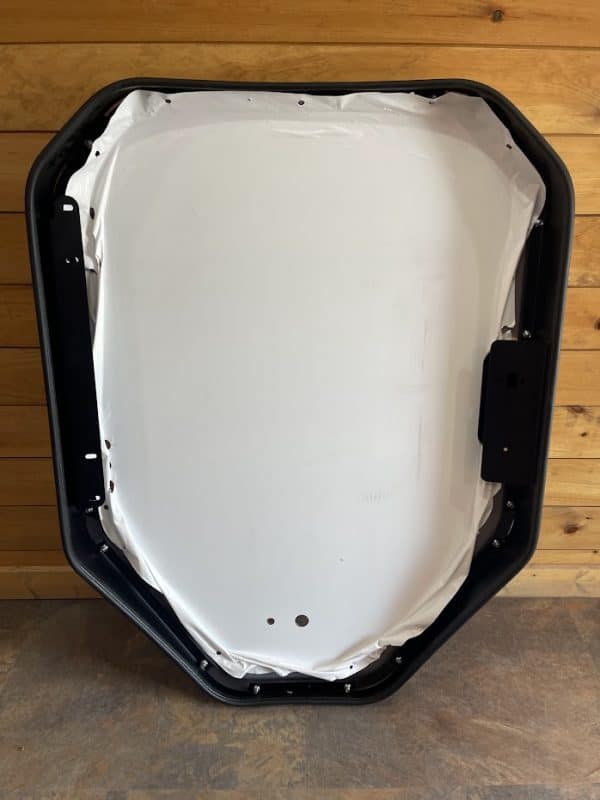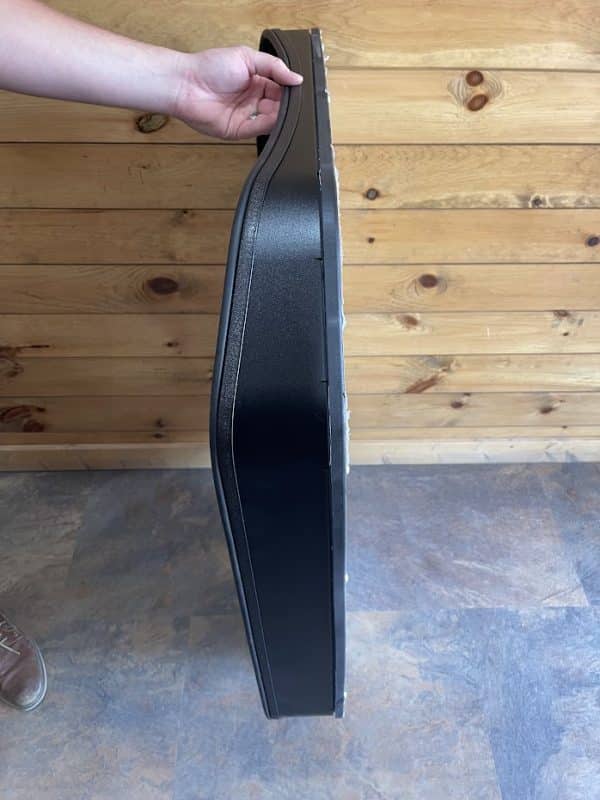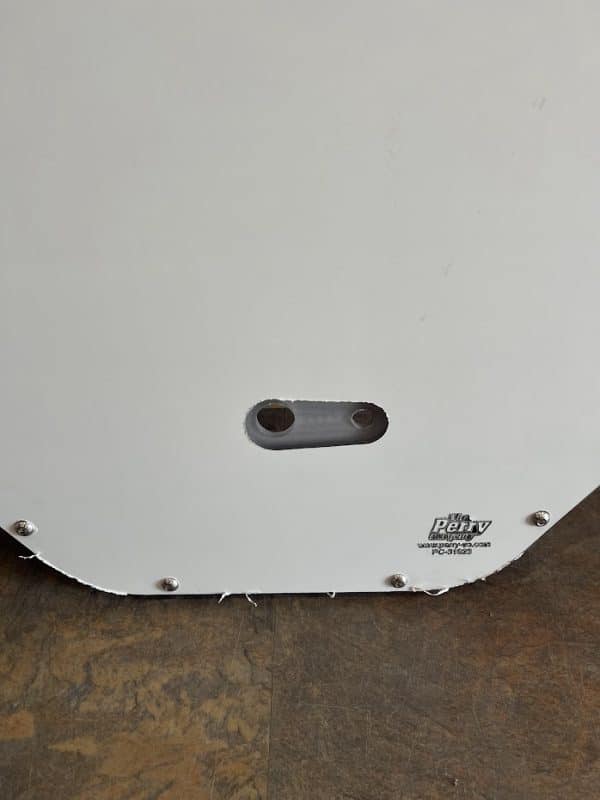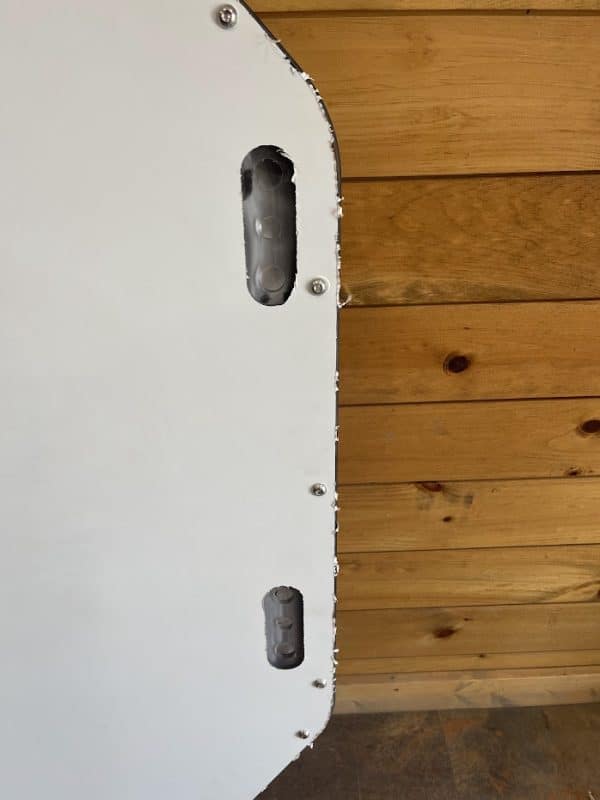 Bobcat R Series Frame & Windshield Replacement – TPC
Compatibility
Fits the following Bobcat equipment:
Skid Steer Loaders: S62, S64, S66, S76
Track Loaders: T62, T64, T66, T76
Please note that this model does not work on S86 or T86
Package Includes:
12 Gauge Powder-Coated Steel Frame with Weather-stripping
1/2″ Polycarbonate Windshield (clear or 50% tinted) with Stainless Steel Hardware Around Door
1/4″ Thick Powder-Coated Steel Hinges
Components Used with Hinges/Latch (see photos)
Hardware Kit (see photos)
Typically ships within 1 business day
Features
This door comes with a 12 gauge powder-coated steel frame and seal, 1/2″ polycarbonate, and 1/4″ thick steel hinges.  You will use all your other existing hardware with this door: door handle/latch, wiper motor, and part of your existing hinges (see photos for all the parts list).  The polycarbonate comes in both clear or 50% tint.  On the tinted option, instead of the tint being applied to the outer part of the door, it is impregnated into the polycarbonate helping reduce heat and sun in the cab for the operator.  This door is a perfect fit for your Bobcat skid steer (models listed above) and will protect any operator that gets behind this door. It is a perfect match for those of you who need a frame and it is made to fit like a glove.