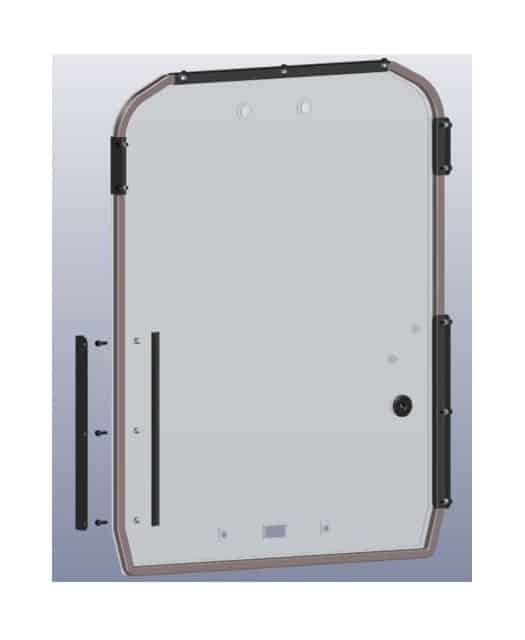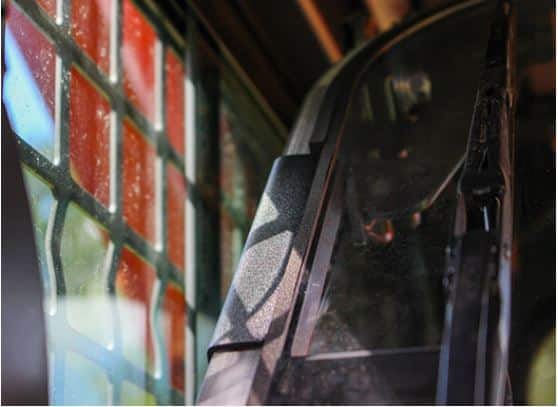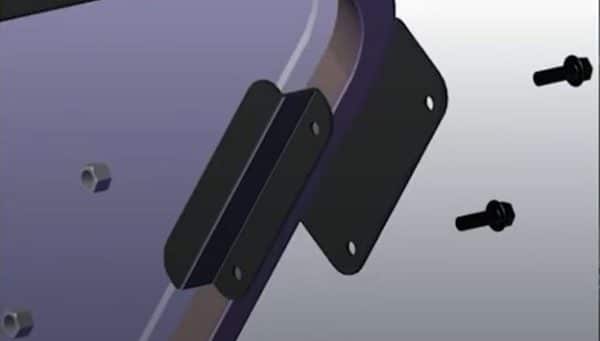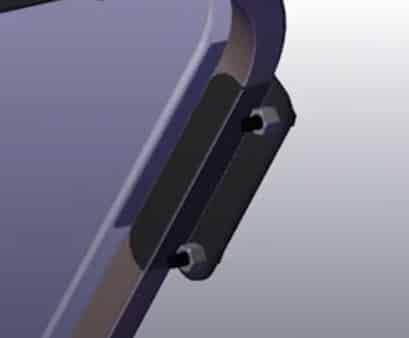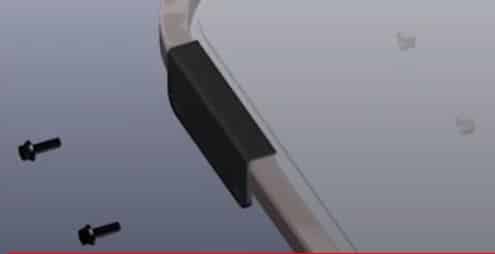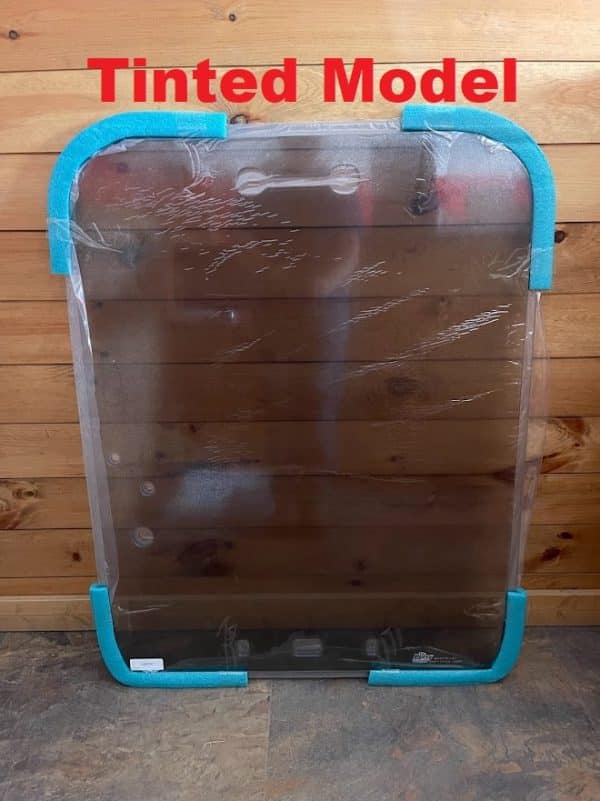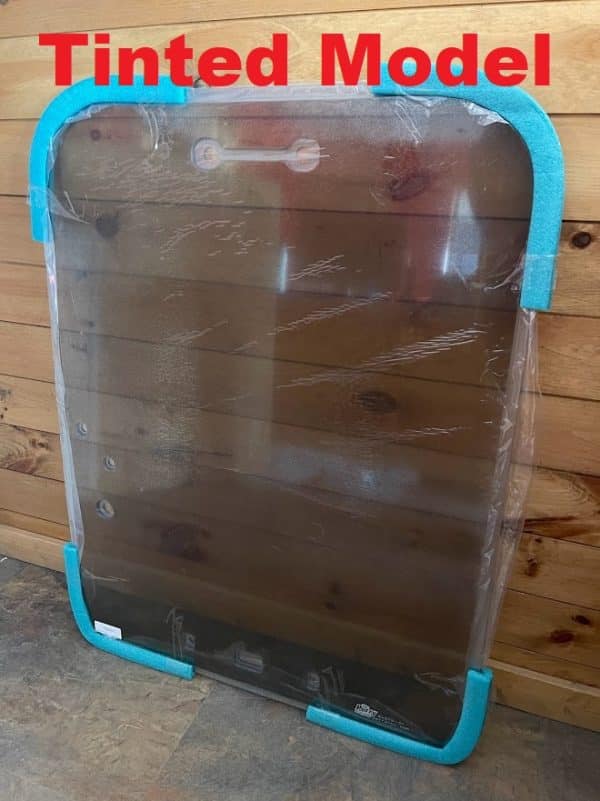 Kubota SVL Series Windshield Replacement – Metal Fastening System
Compatibility
Fits the following Kubota Models:
SVL65, SVL75's, SVL95's, and SVL 97's
Available in 1/2" thickness only (milled around edge to replace existing 1/4″ glass door or similar poly)
Comes with retainers (mechanical fasteners) in photos for mounting and does NOT need urethane to adhere to frame
Quicker install time than urethane and stronger hold to frame
Polycarbonate is available without retainers if you are needing to replace your current polycarbonate only, please contact us direct.
This door replaces OEM factory glass or similar polycarbonate door as well as uses the already existing OEM mounting holes for your handles, wiper motor, and seals.  It is made with clear Lexan/polycarbonate impact-resistant material that has increased durability for operator safety.  The poly is coated on both sides for optimal abrasion-resistance and milled around the edge to help you swap out your existing 1/4″ glass door and apply it to the frame easily with a mechanical retainer system (as featured in the video below).  The windshield is 1/2″ thick and comes with 14 gauge power coated steel fasteners for a quicker install time.  The tinted option provides a cooler environment in the cab by holding heat during winter and keeping you cool during the summer.  This door is not manufactured by Kubota.
Options
Clear or Tinted (tint is at 50% tint and impregnated into the polycarbonate, not applied to the surface)
Package Includes:
Polycarbonate Windshield
(5) 14 Gauge Steel Retainer Fasteners with Bolts
Weather Stripping (used with retainers)
Installation Instructions